MacBook Air M1
I have been using the MacBook Air M1 since January. The user experience has been top notch. The snappiness of the system has blown me away. Being productive is easy because of this. To have the Terminal app be more pleasing to the eyes I opted to install a new color theme.
The MacOS terminal theme
I tried multiple build in themes aswell as other custom themes. Eventually I came across the Nord theme. The color palette is very easy on the eyes while still being easy to read.
The theme can be downloaded from GitHub: https://github.com/arcticicestudio/nord-terminal-app. After downloading the theme it can be easily imported into the Terminal app via the import function.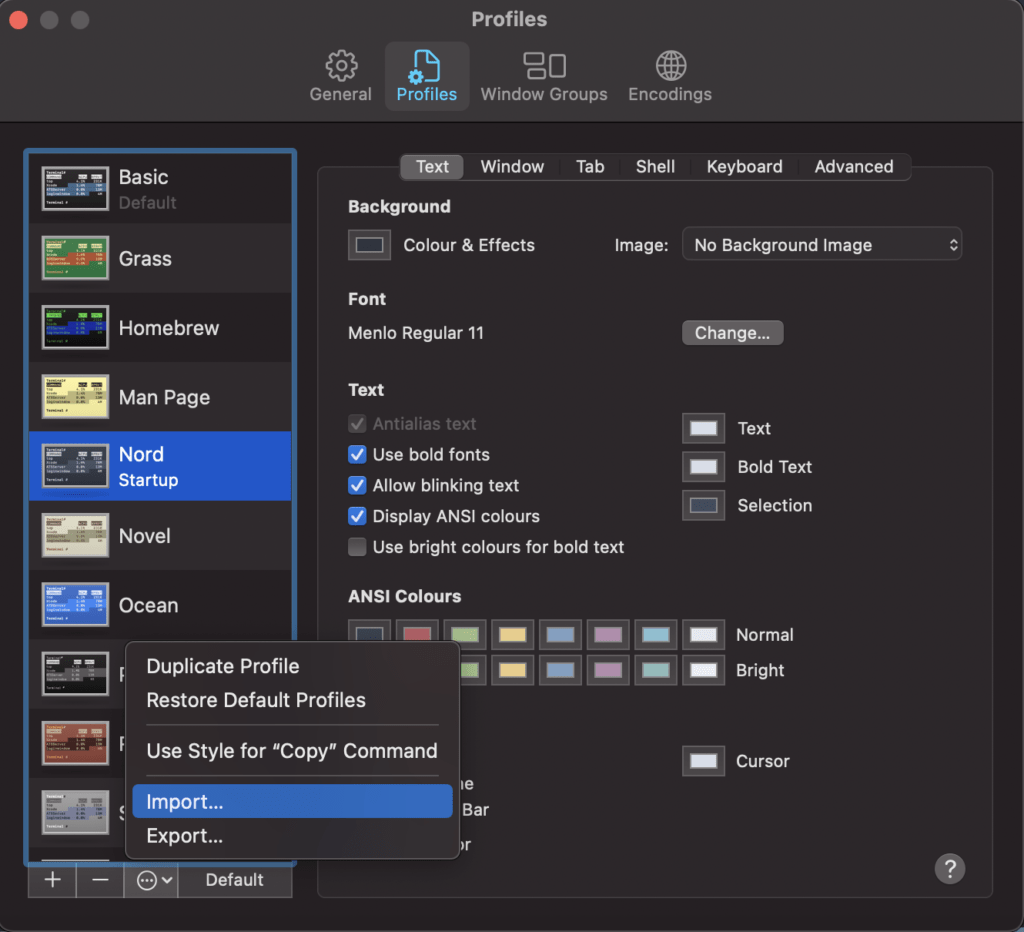 Conclusion
I have been using these theme for a couple of weeks now and im very pleased with it. Go try it out and see if you like it.